Today was a very special day for me; it was the day I met Steve Wozniak!
The opportunity came when for GiG's 5 Year Anniversary Event, named GiGsters Connect, our organization invited over Steve Wozniak for a fireside chat.
Of course, as soon as I heard this, I quickly turned euphoric and immediately fetched some books and a shirt for the occasion.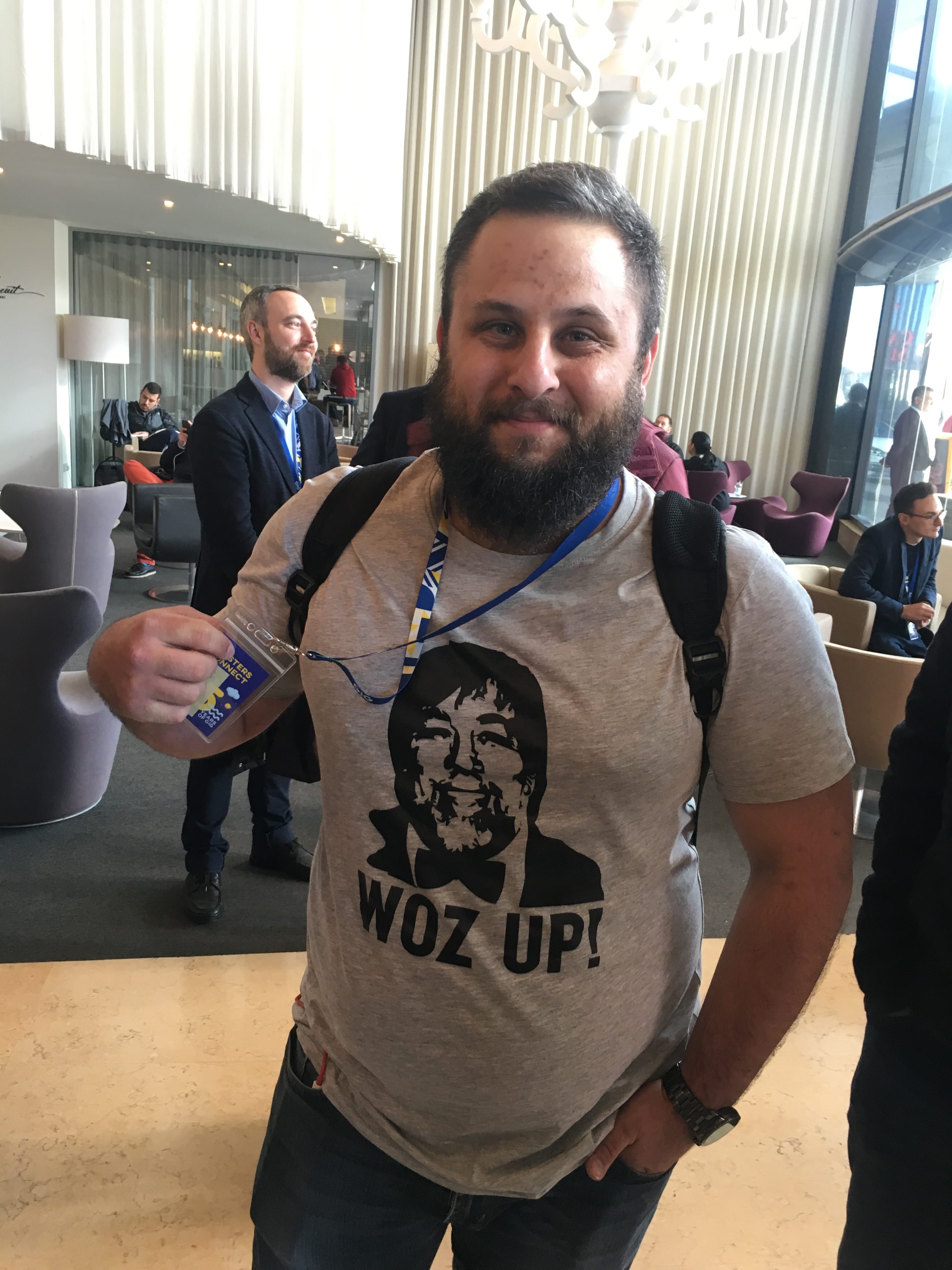 Who is Steve Wozniak?
A Silicon Valley icon and philanthropist for the past four decades, Steve Wozniak has helped shape the computing industry with his design of Apple's first line of products the Apple I and II. He also influenced the popular Macintosh. There are a lot of scientists, product engineers, and hardware developers who have made a significant contribution to the growth of the technology industry. However, Stephen Gary Wozniak has left his competitors behind. One can say without exaggeration that thanks to his genius, the tech industry has reached new heights.
A young computer genius who was an unwelcome person in universities
Steve Wozniak was born almost 70 years ago in sunny California. Being the son of an engineer, he learnt the ropes of electronics at an early age and fell in love with it. It is interesting to note that the University of Colorado Boulder did not want to see first-year student Steve Wozniak within its walls after the young genius had hacked into the institution's computer system.
The future great scientist made a second attempt to earn an undergraduate degree and entered the University of California. Although Wozniak was never a star student, he was building working electronics from scratch during his university days. The world's first computer known as the "Cream Soda", was one of those Stephen's self-taught projects.
Despite the fact that Wozniak did not get an A+ for any of his academic papers, his university days yielded fruits; he started his brilliant career at that time. Wozniak's rising to the highest pinnacle of fame began in 1971, when the future worldwide famous hardware developer was introduced to a senior high school student Steve Jobs. They soon became friends and started working together for Hewlett Packard Enterprise Company. Since Steve Wozniak did not see any point in continuing his studying at the University of California, the young man often missed classes and was expelled as a result of his poor academic performance.
The Birth of the Apple I
Meanwhile, the IT industry witnessed the invention of a microprocessor. The world of electronics was moving on and the demand for PCs was rising. Interestingly, Apple I "owes its existence" to Steve Wozniak's financial pressure. The computer engineer could not afford himself to buy a PC and that encouraged him to invent one in 1976. That was the birth of the Apple I.
"My goal wasn't to make a ton of money. It was to build great computers" - Steve Wozniak
It's worth emphasizing that the computer genius designed all components of his invention single-handedly, including the hardware, circuit board designs, and OS. Wozniak's computer was of better quality compared to its competitor, the Altair, and performed more complex tasks. The Apple I left mark in the history of computing as the first home PC, which could display characters on screen.
Wozniak showed Steve Jobs his darling, who saw striking potential in his friend's invention. That was the beginning of the Apple's epoch. The two computer geniuses started Apple Computer Inc. in late 1970's.
Stephen Wozniak left Hewlett Packard and headed the research and development unit of his own Company. Steve Jobs hit the white. Soon the Apple I became the best-selling PC in the world. Apple Computer, Inc. was growing and its founders were selling not only Wozniak's "darling" but also PCBs, monitors, and computer games.
The Birth of the Apple II
The success of the Apple I encouraged Woz not to rest on his oars. Significantly, there was another thing that urged on one of the Apple's co-founders to polish up his device. The Altair 8800, which was the chief competitor of the Apple I, had provision for an expansion card and provided its users with the opportunity to program in BASIC languages.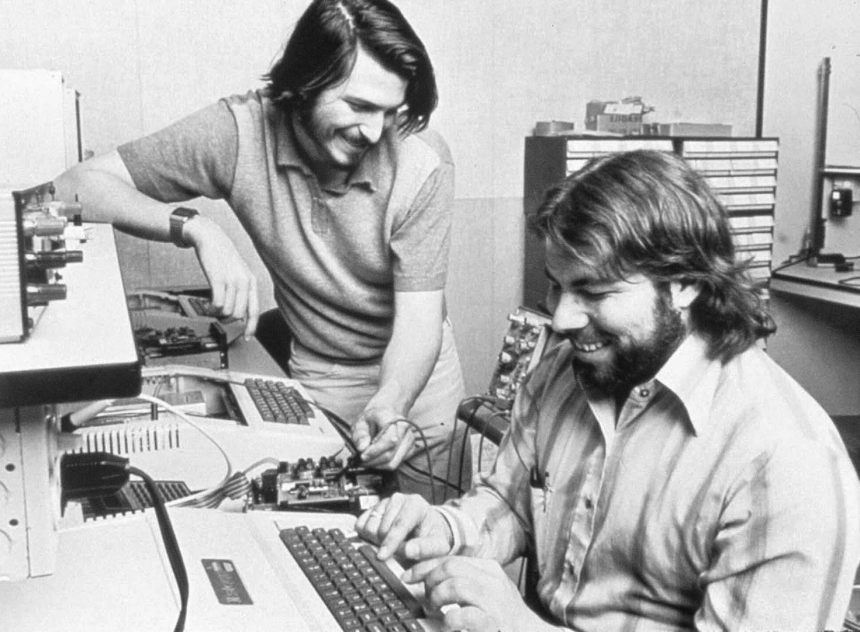 Thanks to Woz's hard work and genius, the second generation of Apple computers successfully entered the market in 1977. The Apple II outclassed the Altair 8800. Moreover, the device took technology industry to a new level. It is of interest to note that the popularity of Jobs and Wozniak's inventions rocketed sky-high. In 1980, the company's total value was already $117 million.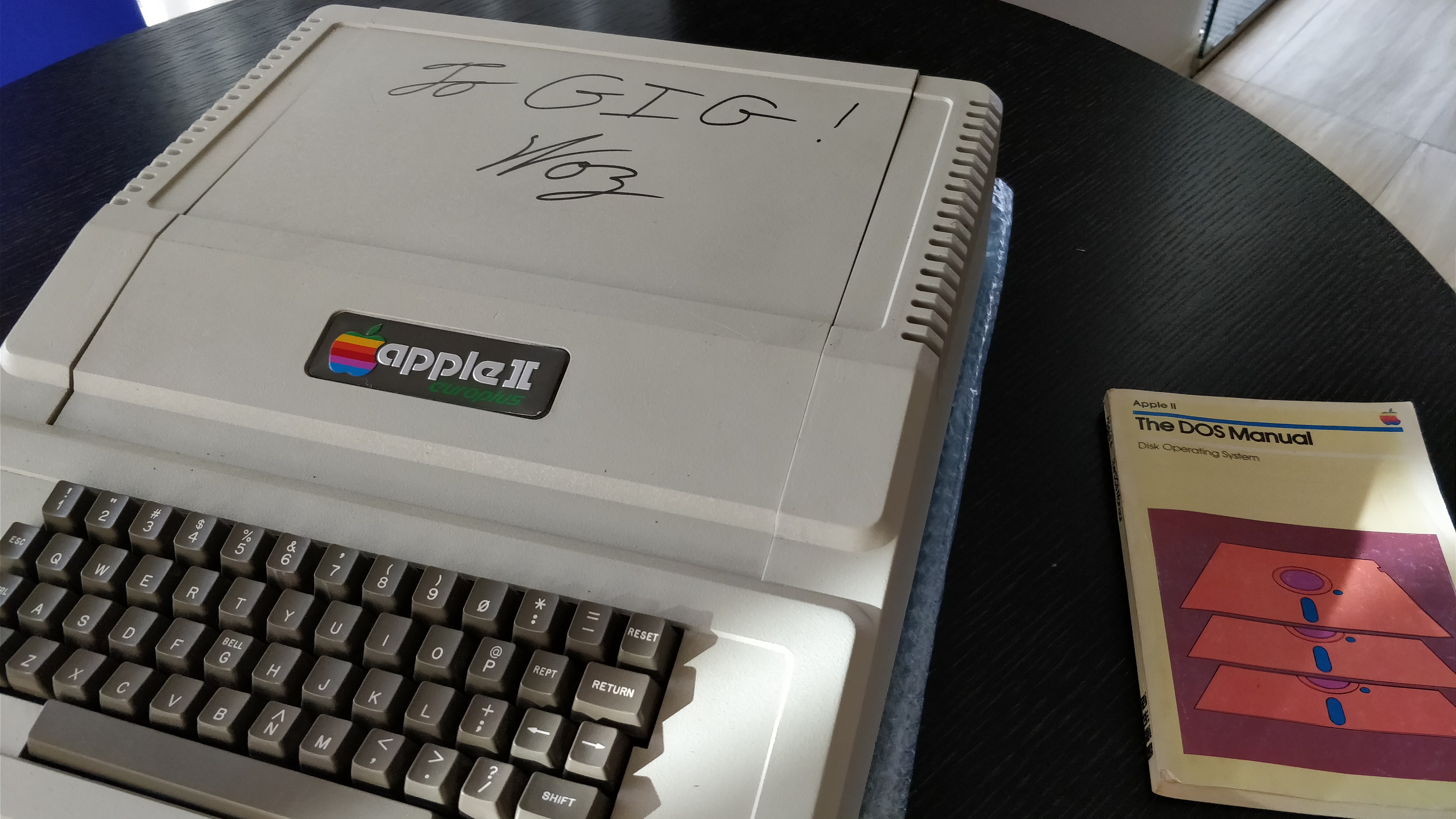 A man of many talents
In 1987, Stephen Wozniak left Apple, however, the computer engineer is still an individual shareholder in Apple Inc. till date. When Apple and Woz had gone their separate ways, the inventor of the "Cream Soda Computer" started a new business venture. His company introduced the first-ever universal remote control into the market.
As mentioned above, Stephen Wozniak has never been ready to rest. Setting himself the goal of creating wireless GPS, the legendary engineer founded another company called WOZ in 2001. Five years later, he devoted his talent to acquiring technology companies with the purpose of developing them.
"Happiness = Smiles - Frowns" - Steve Wozniak
Speaking about the life and career of Steve Wozniak, it is impossible not to mention that the co-founder of Apple Computer, Inc. is a man of many talents. He is not only the inventor of the Apple I and Apple II computers but he is also a gifted education teacher. Combining his work on contribution to the growth of the U.S IT industry with a tutoring elementary school students, Steve Wozniak imparted his knowledge and skills to the younger generation. The computer wizard enjoyed helping his pupils to achieve their learning objectives.
Talking to Steve Wozniak
Today, Wozniak is an influence in his field. Both engineers and global business leaders consider his opinion. So you can imagine my joy, when GiG offered me the opportunity to attend a small private Meet & Greet with Steve Wozniak in the Executive Lounge at the Intercontinental Hotel where Woz signed GiG's Apple II.
After the Meet & Greet, we went down to Main Arena, where Robin led the interview. Of course, Woz preferred to come on his Segway :)
Steve reminisced in memories of what it was like to invent the Apple I, Apple II and start a company with Steve Jobs. I though it was quite hilarious how he wanted to make sure that the people understood the difference between the real Steve Wozniak versus the one that's usually portrayed in the movies.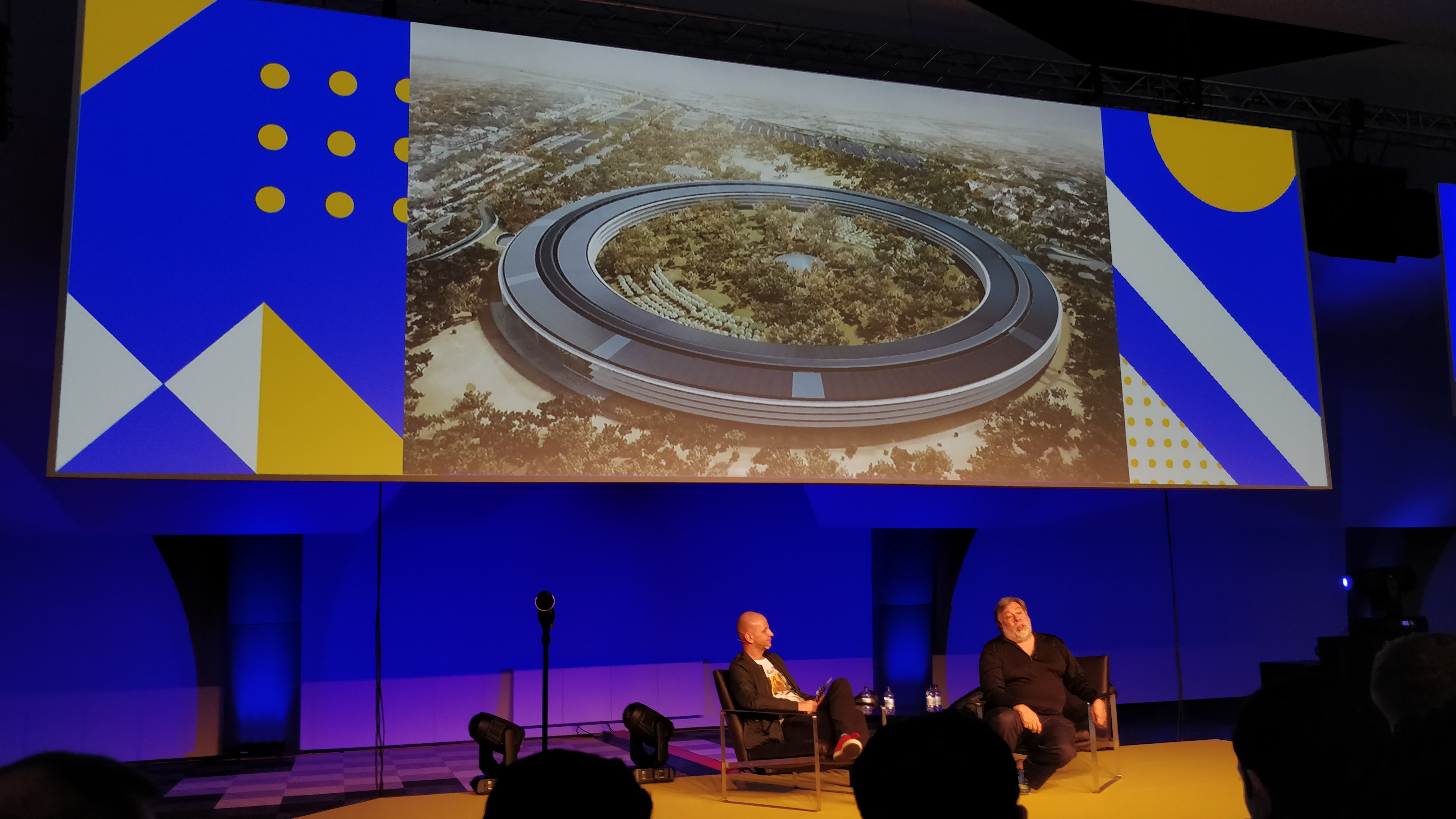 Wozniak also remarked on the fact that he believes in Blockchain technology. It seems he doesn't HODL any coins (except 1 BTC) but he really approves of Ethereum in how it is a platform and not an actual currency. On the other hand, he is really not impressed by the huge number of ICOs around; who blames him?
In the meantime, questions were already coming in from Twitter on #WozMalta but I was very eager to ask my own!

Soon enough, I got my chance to ask Steve Wozniak how he feels about Governments intruding on open technologies such as the Internet (Net Neutrality) and Law Enforcement backdoors to devices (such as the year old Cupertino case). I really appreciated how clear he was in his response; he is simply in favor of Net Neutrality and fully committed to User Data Privacy. On the other hand he doesn't like to meddle in politics, so he prefers not to vote. A man after my own heart!
Of course, I had some other questions that I submitted on Twitter:

Tweets about #WozMalta #AskWoz from:chridemi
Finally, I managed to get him to sign my iWoz Book and get some (rather shaky) photos with him :)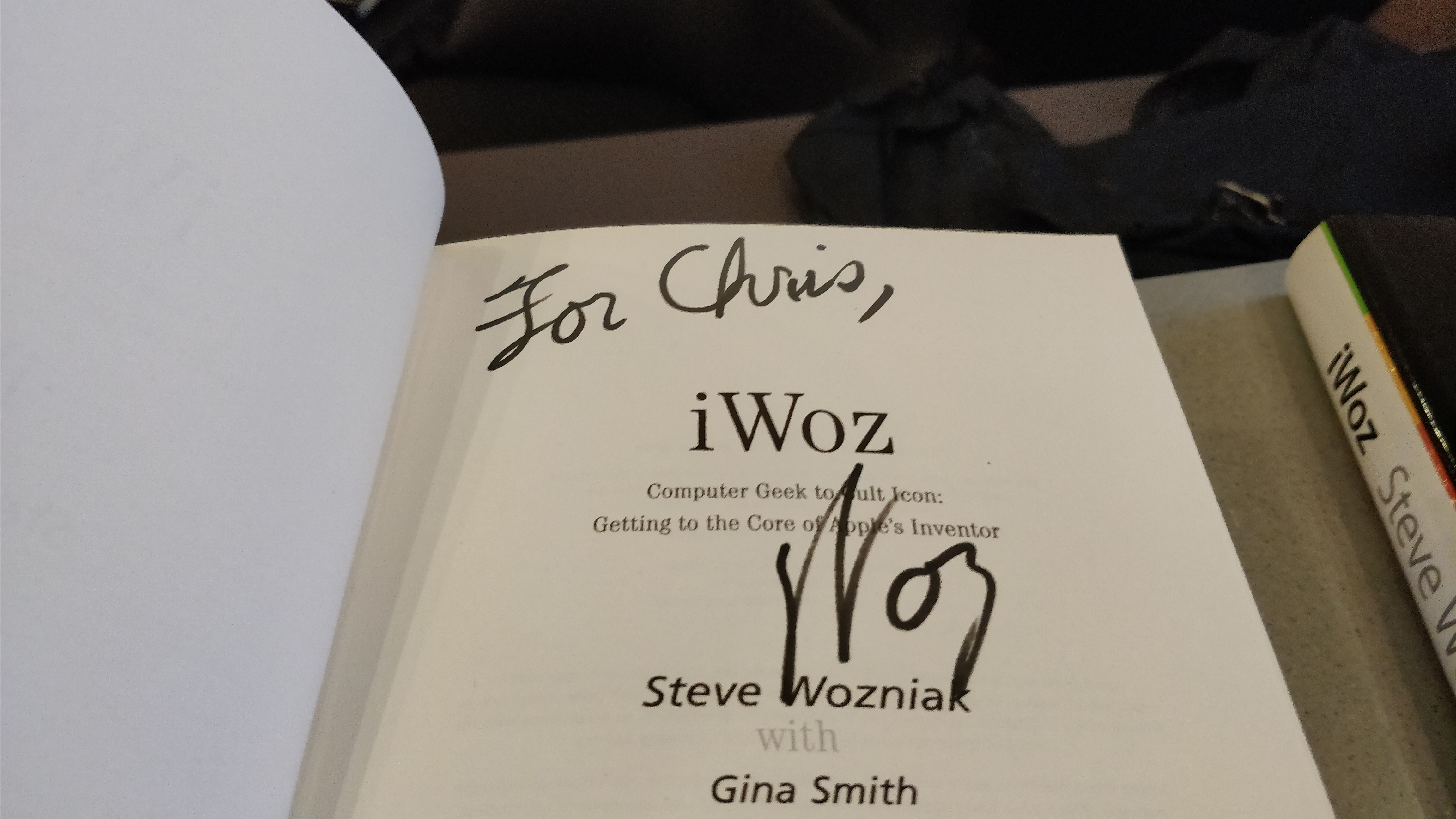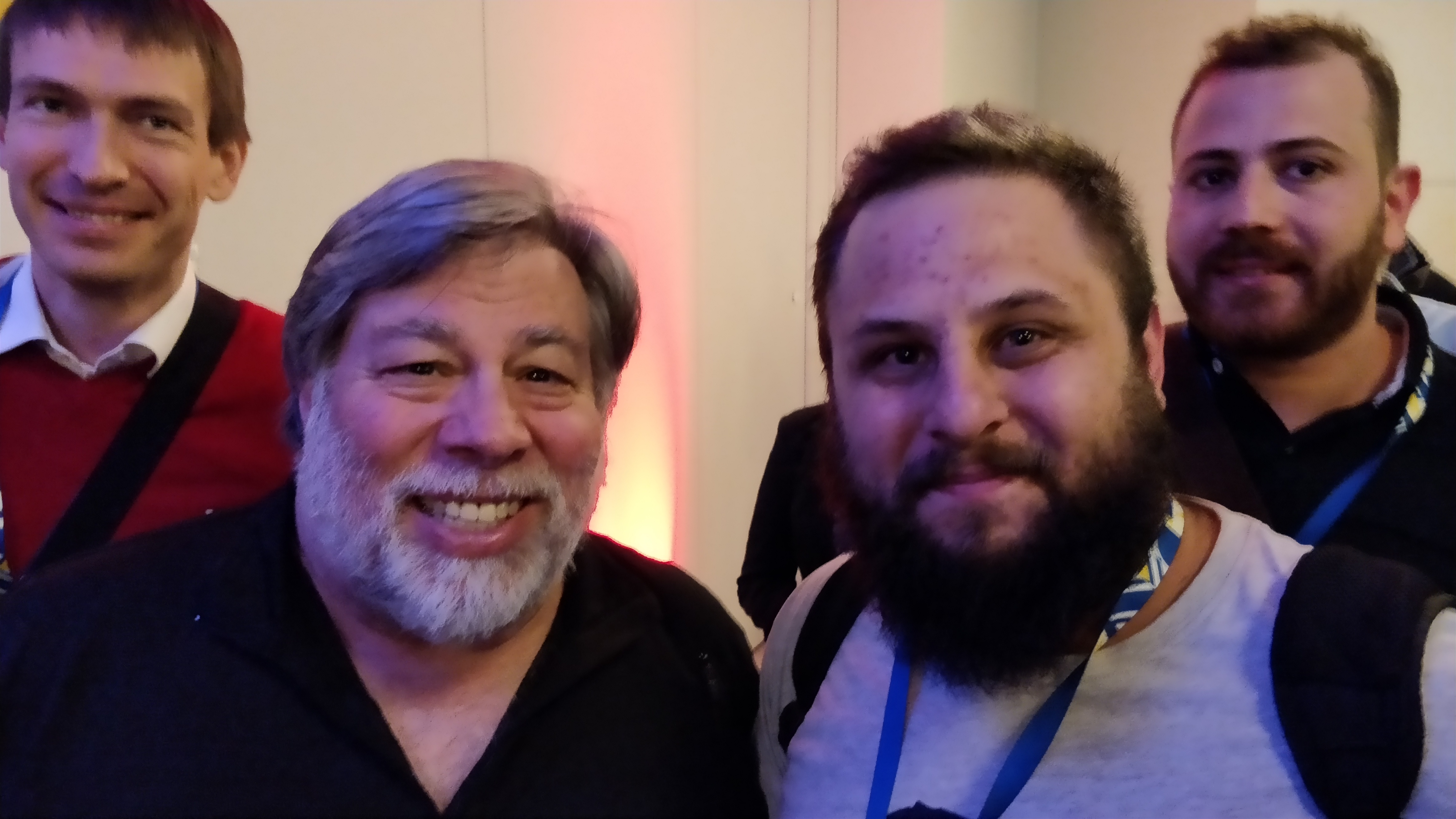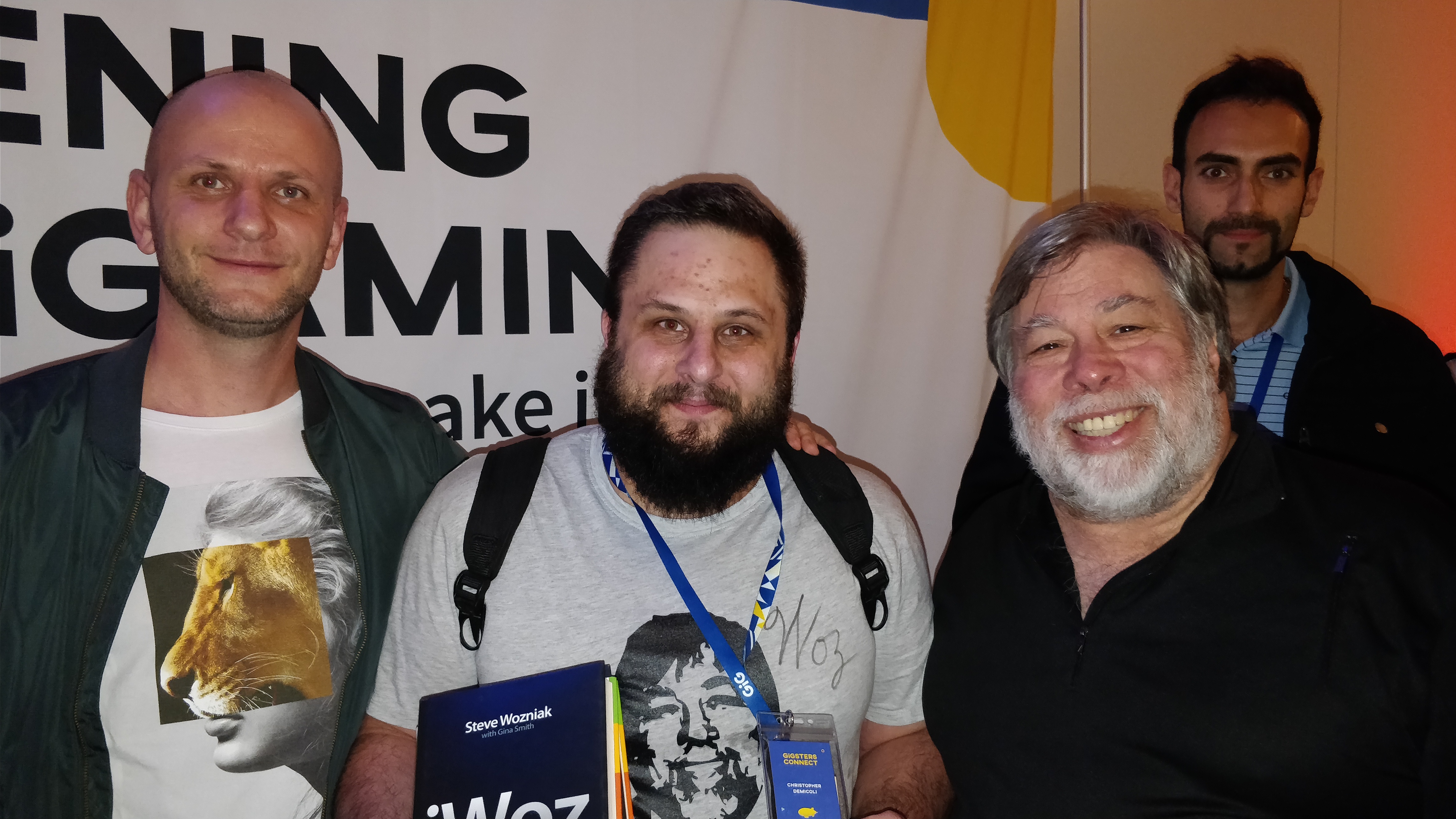 Anyways, all in all I am really grateful to GiG for this wonderful opportunity of a lifetime. I got to meet one of my role models, talk to him and have him sign my books and my shirt. Today was a good day :)
Oh, and by the way, we are always recruiting!
"Be a builder, and have fun in the process" - Steve Wozniak